​Dear Tony, Eddie, Stuart and all,
Just to let you know that my lad Jamie achieved a first ever pole for our family Elan at the CSCC Thruxton on Sunday, beating a 45 car field with a 1:31 lap. Our S3 has a complete TTR driveline from gearbox through to rear hubs and wheels, shows what an amateur team can do with the right parts! The rebuilt diff certainly helped with traction out of the two chicanes.
A nervy start saw him down to 8th at the first corner but he recovered to 4th before I got in and went considerably slower, finishing 7th.
Thanks again for your support over many years.
Paul Keevill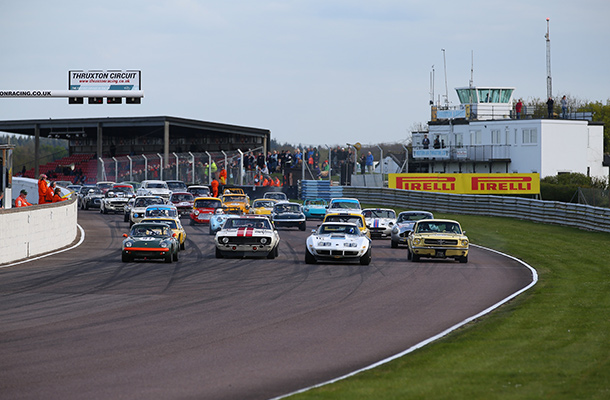 Michael And Will Schryver And Joe Twyman
SPA 6hrs – 1600 GT Class Winners and 11th Overall, driving their Lotus Elan GTS. A special mention of thanks to Michael for his Loyal Custom over 30years with all his Super Successful Lotus Elans and Chevron. A Stalwart and Tremendous driver.
---
Mark Martin
Gentlemen Drivers Pre 66 GT – Class Winner an dSecond Overall Driving his Lotus Elan GTS expertly prepared by Foscombe Racing with parts from T.T.R.
---
Alexander Schluchter
NH NTGT Dutch Organised International Seriers – Overall Winner driving his Lotus Elan GTS.
---
Alex Guimaraes
250 kilometres of Estoril – 4th Overall and Class Winner driving hi Lotus Elan.
Bruno Weibel
GFIA Lurani Trophy – European Championship Formula Junior. Overall Winner driving
his Ex Jo Siffert Lotus 20. He was so fast he often best the later class cars, even leading most of the race outright Portugal.! Shock Absorbers, Suspension and set up advice from T.T.R. with the knowledge and experience of our triple Championship Lotus 27.
---
Michael Hibberd
Winner of the Warwick Banks Guards 1000 Trophy – Driving his Lotus 23B. Shock Absorbers, Wheels & Uprights from T.T.R.
---
Graham Wilson And Andy Wolfe
Masters Pre-66 Touring Cars – Overall Champions driving their Lotus Cortina.